Newsletter 589: Accelerator, by Tamiya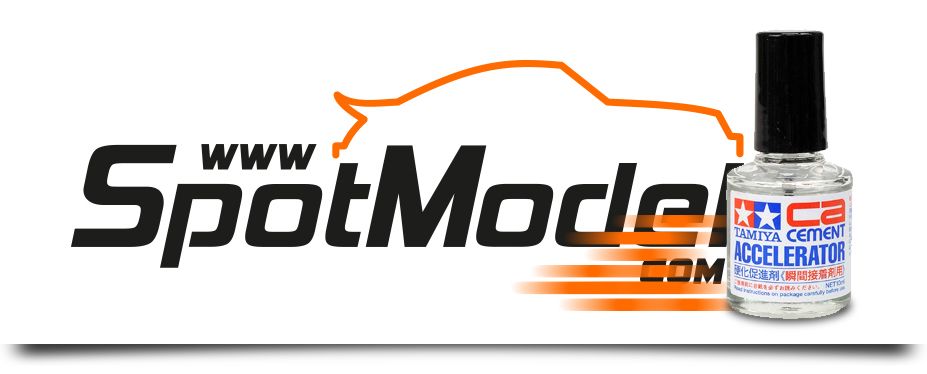 Accelerator, by Tamiya

When we scale modellers sit down to assemble a model, we seek tranquility, we enjoy slowness, we train patience and the total and absolute absence of any kind of rush. Scale modeling requires calm, steady hands and perseverance. We all agree, right? Well, now Tamiya comes saying the exact opposite with their accelerator... XD

The worst thing is that they are absolutely right, because sometimes we run out of the tremendous amount patience and serenity that our models require and we want to speed things up a bit, such as when attaching a tiny antenna, a very small cable or a stubborn rim. And this is where Tamiya comes in with their drying accelerator for cyanoacrylate glue. They haven't really invented anything new, since the solution has been sold for years by other manufacturers, but if Tamiya offers it, then be sure that we are looking at the king of accelerators.

We trust this accelerator so much that at SpotModel we are going to start adding a few drops to each shipment so that it reaches you as soon as possible. Will it work?
---