Newsletter 587: Intake trumpets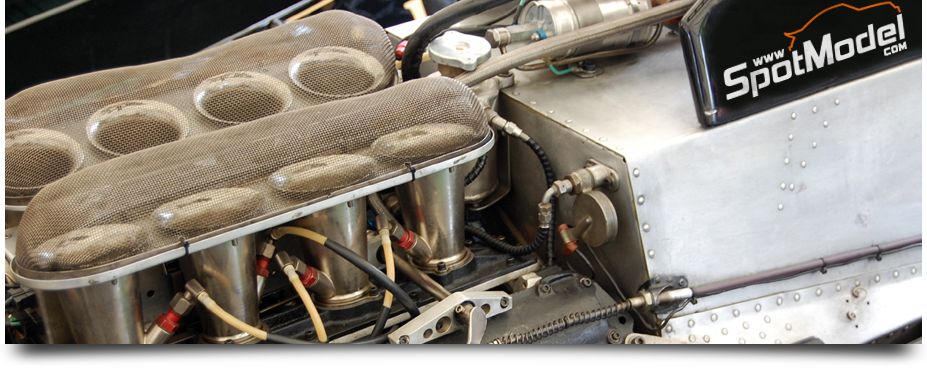 Intake trumpets

With a grille on top, with a pad, hidden under a plastic dome or free like the wind that runs through them, intake trumpets can be found fitted in many ways. Some are made of polished steel, others are made of light aluminum, and there are also some made of carbon...

They are important and very visible parts in competition engines of all eras, and it is quite common that plastic manufacturers do not pay too much attention to these beautiful and characteristic parts. What does this translate into? That the engine that we have just finished building, packed with cables, screws and nut details that we have made with so much love, is overshadowed by some out-of-scale, mediocre, undetailed and dull intake trumpets.

Luckily we can offer you some new products that will solve this important problem. Thus, for example, Model Factory Hiro has developed the set of intake trumpets, injectors and distributor for the DFV engines in 1/20 and 1/12 scales, all executed in turned metal, white metal and photo-etched parts. And on their side, Falcon Scale Models has done the same but customized for the Lotus type 79 by both Tamiya and Hasegawa, solved with 3D printing, and with a very interesting addition: the curved grille that covers the air inlet to the intake trumpets. Can you be any happier hearing this? :D

In other matters, we do not stop receiving new products at SpotModel. Have you already prepared your shopping list?
---