Newsletter 585: Marsh Models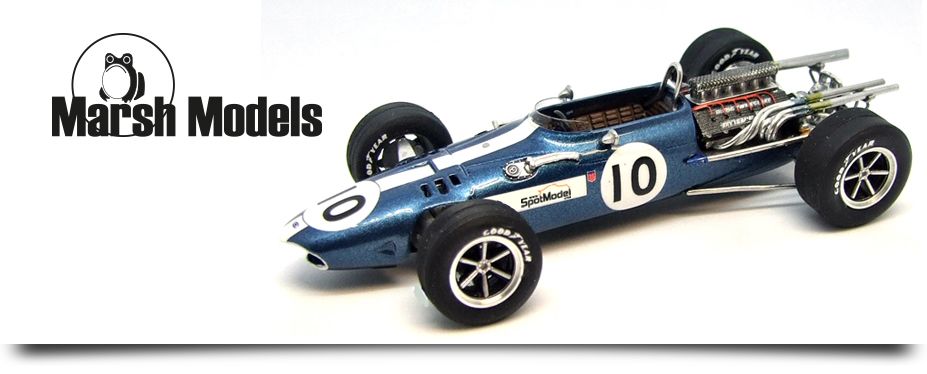 Marsh Models

For some time now the boss had been planning to put together a 1/43 scale model from an English manufacturer unknown for a vast majority: Marsh Models. Located at the south of England, they focus their production on Can Am and Le Mans racing cars. Basically a lot of McLarens and a lot of Chaparrals, the occasional Porsche and Ford, and a few other four-wheeled delights from a glorious motor age. Many of them are also machines with truly extraordinary designs!! :)

And what can we find inside one of their boxes? Well, there are good quality resin parts, as well as the decals, and from time to time some white metal pieces and turned metal pieces, all fitting very correctly. And in a flash, the model is assembled and there's a smile on your face. As expected, the boss has already assembled one and now he wants more...

To keep the boss entertained we have decided to add Marsh Models products to SpotModel. The list of available references is very extensive, so little by little we will add all of them, but if you are as vicious as the boss and need a particular model, you already know that you can tell us about it and we will gladly activate it in a blink on an eye.

Are you going to resist the new 1/43 scale temptations at SpotModel?
---