Newsletter 572: FW11 power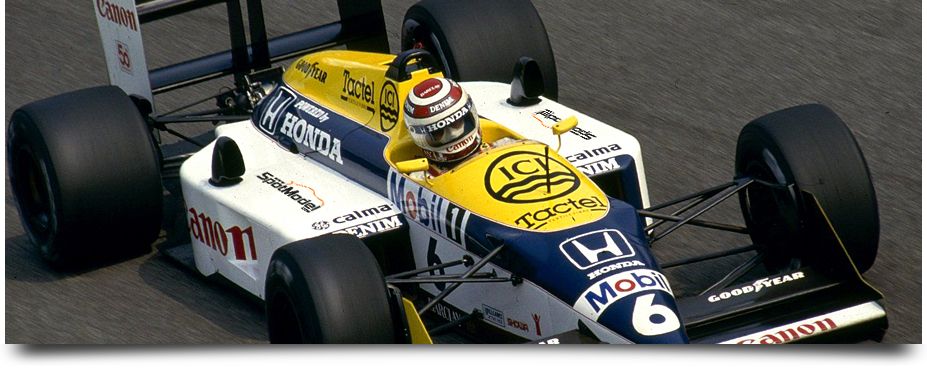 FW11 power

If we ask about "a system that changed the course of Formula 1 history", the answer is quick for most fans: the famous Williams active suspension. Many will think of the FW14b model used by Mansell in 1992 to achieve his only F1 crown and Prost's FW15c in 1993 achieving his fourth win, both with dominant seasons in the Formula 1 World Championship... so much dominant that the active suspension was forbidden for the following season.

What not everyone knows is that the active suspension system had been produced much earlier, and the honor of fitting the first system went to Lotus with its 92T model in 1983, using a hydraulic system controlled by a complex computer. And it is that Lotus had already suffered the famous "porpoising" effect in its Lotus 80, with what its drivers defined as "terrifying losses of grip" caused by the car's own movements during acceleration and braking. The solution of the always great Colin Chapman was to develop an active suspension that would always keep the car at the same height, but his success was limited by the technology of the time: small computers were not powerful enough.

We had to wait 4 more years to see for the first time how a car equipped with active suspension achieved victory in a Formula 1 Grand Prix, more specifically in the 1987 Italian Grand Prix driven by Nelson Piquet at the wheel of the Williams FW11B, which was also the first time that Williams used the solution officially. A milestone that undoubtedly helped Nelson Piquet finally win the title that season.

Thanks to Studio27 and their transkits we can now build up to 3 different versions of the award-winning FW11B using the Tamiya model of the FW11 as a base, among which of course is the version with active suspension.

At SpotModel you already have the Studio27 transkits waiting for you. Be careful, they are part of a limited series!!!
---