Newsletter 569: Wing screws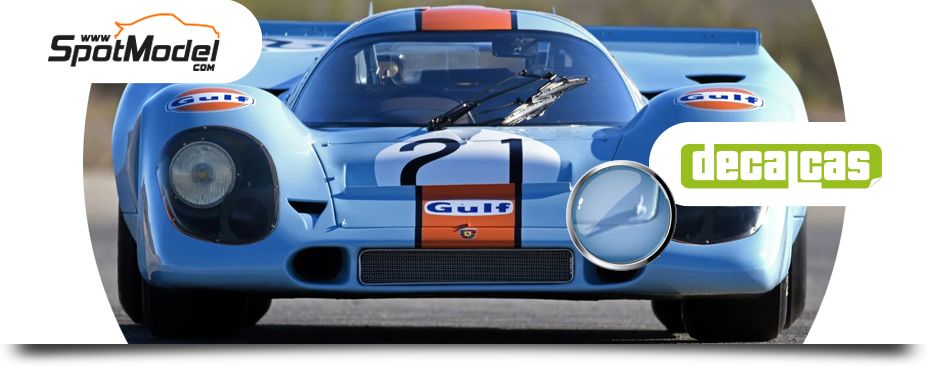 Wing screws

Perhaps it is not seen, but it is there. And if it is there, it is clear that it must be placed, precisely because it is there. Right?

Let's explain it a little better: look at the picture in this newsletter. what do you see? Yes, a beautiful 917, one of the most successful and beautiful racing machines in the history of motorsports. Now open your drawer, pick the 10x magnifying glass and look at the picture again. What do you see now? Now you see it even though you missed it before, right?!? That's what this is all about.

The fellas at Decalcas walk through life with a 10x magnifying glass in hand, looking and re-looking, and they have noticed that many racing cars use "wing screws" as bonnet closures, as is the case with the 917 in the picture. And what have they done? Well, just what they do best: reproduce in 1/24 scale and in 3D printing some wing screws like those used in all kinds of old vehicles. Isn't that amazing? Definitely yes, and it's even cooler when you have the piece in your hands and look at it with a magnifying glass. The detail, precision and finesse of Decalcas in their parts are way ahead of the rest of the products that pass through SpotModel's shelves.

You put the magnifying glass, everything else is at SpotModel.
---