Newsletter 564: #92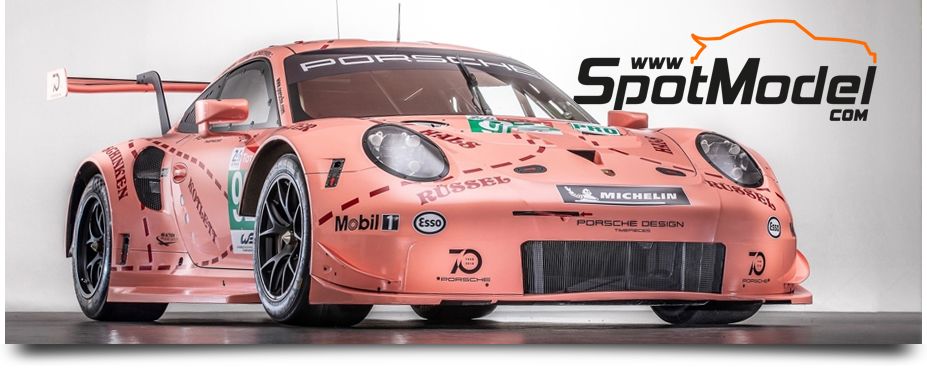 #92

Attention!!! Are we all really paying attention? Sure? Perfect, because we don't want anyone to miss the news: the Porsche 911 991 GT3 RSR by Nunu is coming, with the legendary "pink pig" livery with number #92 at the 2018 Le Mans. Yes, you read it right!!!! The boss, who is crazy about anything that has a Porsche label on, says he wants half a dozen to whet his appetite. It is scheduled to arrive in Europe for the end of this summer and soon we will open the product so that you can book as many as you want, in case you are even crazier than the boss... XD

At the moment we don't have firm news about third party products for this scale model, but we've already been told a few things: Decalcas is already preparing several decorations and several upgrades that will surely become essential in your assembly, Komakai has already prepared a volume with pictures of the actual car, Number Five is already formulating the exact color... We're sure we'll be announcing them shortly. Great!!! We are going to have a veryyyyy cool winter.

Do you want anything else? Have a look at all the novelties he have at SpotModel. You can't get bored unless you really mean to!!
---