Newsletter 550: i20 WRC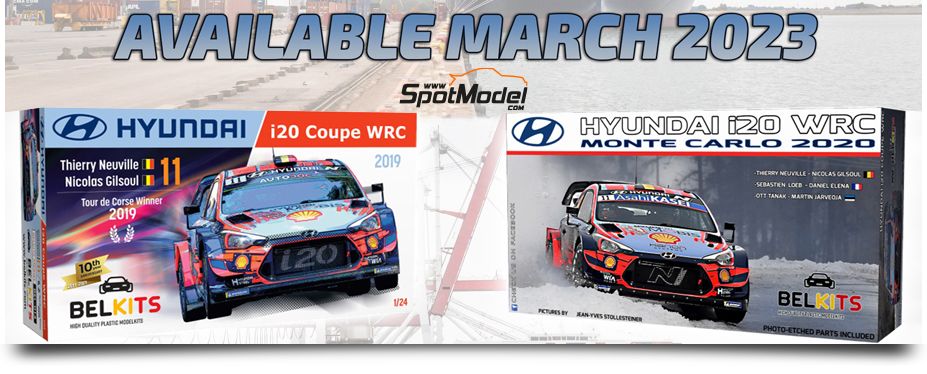 i20 WRC

This week we are walking around with a big beautiful smile on our faces... why? Have our work salaries been raised? Have our dear children gotten an A in their studies? Do we have a new car in the garage? None of that, the reason for that smile is called Hyundai i20 Coupe WRC in 1/24 scale by Belkits. Yesss!!!

It was announced nothing less than three years ago in our newsletter number 384, three long years in which Belkits has been working hard and tirelessly until finally the product is confirmed to arrive at SpotModel facilities in a few weeks. We must give these guys a round of applause in advance for their hard work. For our part, we already have a pen and a calendar at hand to begin crossing out the days that remain before their arrival.

And you can now reserve your i20 at SpotModel. Let's go!!!
---