Newsletter 535: 3D printing even for the prizes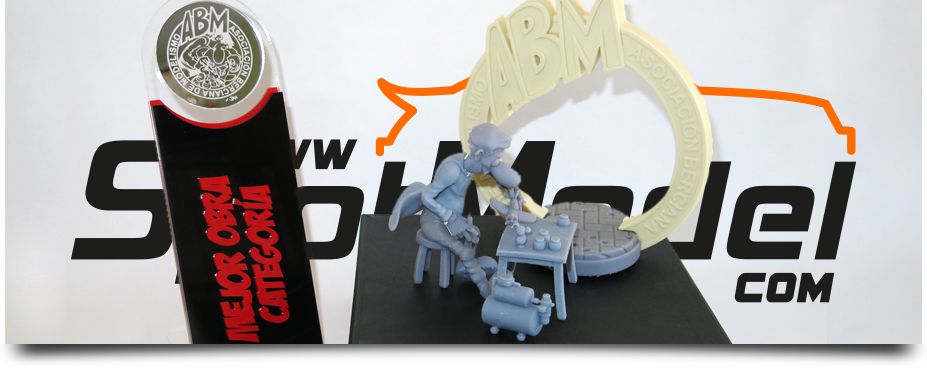 3D printing even for the prizes

We had already commented in a previous newsletter that last weekend the first edition of the Toral de los Vados Scale Modeling Contest was being held. So we grabbed a few SpotModel stickers, the SpotModel sweatshirt, the SpotModel signature book and a SpotModel box with samples of products for sale at our store, and off we went. :)

Apart from meeting again with lots of fellow modeling friends and being able to chat about paints, plastics and resins among other things, there was a detail that really caught our attention, showing once again the new reality of scale modeling: for the first time ever there was a specific category for 3D designed and printed parts! Gentlemen, 3D is not the future, it is the present. Among the pieces presented in this category we could see some well-known things, like the SEGA Rally arcade at 1/43 scale by DAB Models. And it did not stop there: at the awards ceremony, the best modellers in each category received their usual trophy and were also given a commemorative figure of the contest to be assembled, also 3D printed.

What will we see in the next contest? A special 3D printed SpotModel trophy? Hey, that's a great idea!!
---