Newsletter 524: Ford Escort Zakspeed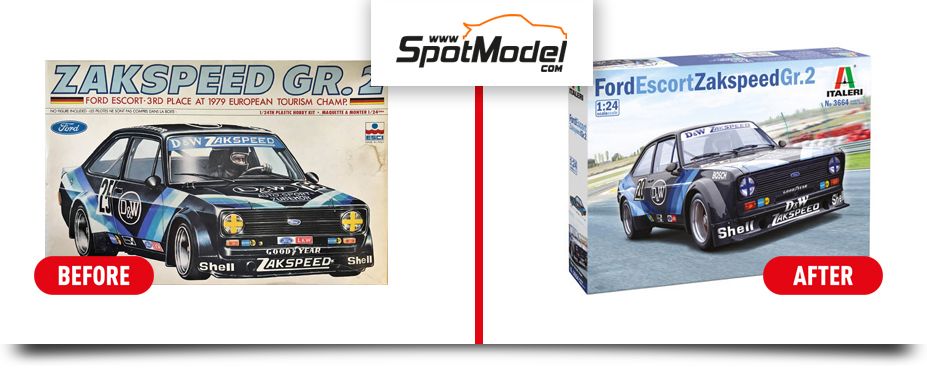 Ford Escort Zakspeed

In the 1979 European Touring Car Championship, a group 2 Ford Escort of the German team Zakspeed sponsored by D&W took the third place. Veterans tell us that the top three of the ranking finished with 180 points, and that it was a dizzying and exciting season like few others.

In those days the Italian brand Esci made our lives happy by recreating this car in plastic at 1/24 scale. It was later reissued in the 90's by the hands of Gunze Sangyo and ERTL, and now it sees the light again with the reissue carried out by Italeri. At the product level we are always talking about the very same molds and the very same parts, only that the decals have been freshly printed. A big joy to all of us who love these types of models, so hurry up and reserve one (or even two!) at SpotModel :)

And since we have that smile on our faces, we will also tell you some interesting things: D.Modelkits announces as their next product the 1995 Toyota Celica GT-Four ST205, Tameo does the same with Senna's Lotus 97T at Belgium Grand Prix, and ScaleLab24 delights us with some interesting photoetched parts for Nunu's Porsche 911 SCRS :D

If you like competition and you like models... you like SpotModel.
---