Newsletter 522: Rally challenge 2022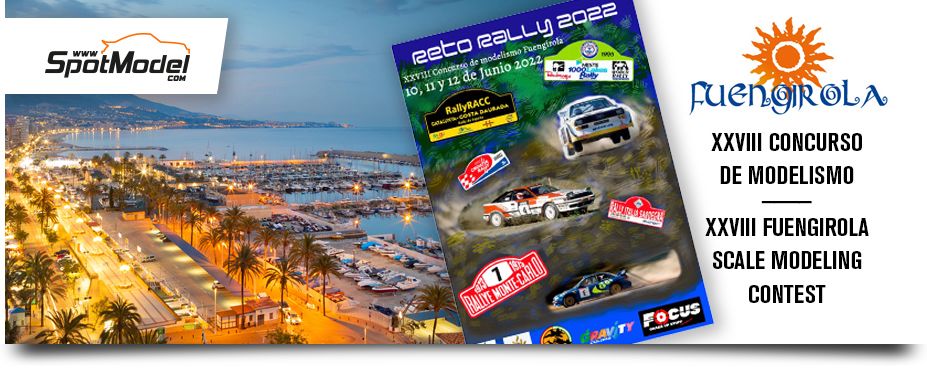 Rally challenge 2022

As many of you already know, the SpotModel facilities are located in southern Europe, at the Costa del Sol, an enviable place to live and work thanks to its microclimate with warm temperatures in summer and moderate temperatures in winter. We have beaches, forest and mountain areas, wonderful gastronomy, beautiful places to visit and enjoy. Where else could SpotModel be? :D

In addition, for modellers like us there is another attraction in the area, the Fuengirola Modeling Contest, an event that we have attended for many, many years... and that takes place this weekend!!! What an excitement, what a joy meeting again with the buddies to chat about models... Great! :)

In this edition there is a special prize called Rally Challenge 2022 for those cars that have participated in any Rally, Raid and stage race, made in 1/24 scale. Guys, this promises some serious fun!!! Be careful, the boss has already started packing a few models...

See you this weekend at Fuengirola? Look for cars, motorcycles or trucks and SpotModel will be right there.
---