Newsletter 494: C3 WRC!!!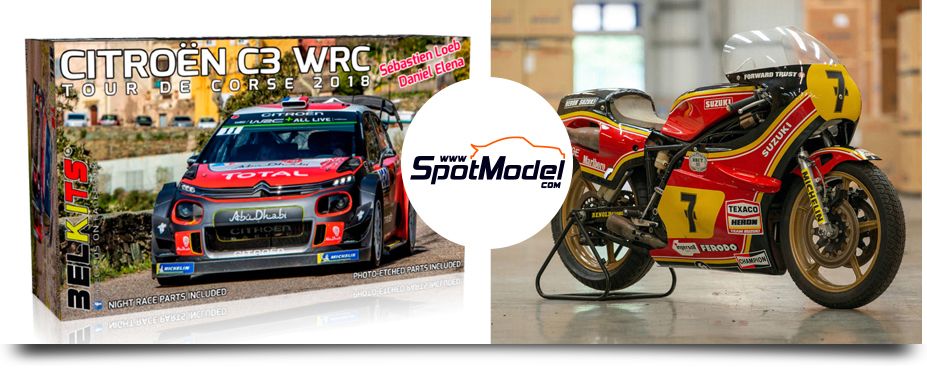 C3 WRC!!!

It was announced many months ago, we opened the preorder period in April and it had the estimated arrival date by October, so we can finally say that... they are already here!!! Yeeessss!!! The two models of the CitroŽn C3 WRC by Belkits have arrived and are ready to jump onto your workbench.

In the box you will find the usual Belkits parts list, but this time you can tell there are a few improvements: the manuals are really improved, the interior of the vehicle comes fully exploded and with a wealth of details, and the bodywork looks very well worked. It includes paint masks for the window frames as well as various photo-etched parts sheets for the hood latches, brake discs and harnesses. But what mostly caught our attention were the preformed metal parts for the small front spoiler wings, they are spectacular!! A model that is absolutely essential on your shelf and that for sure will look amazing if you paint it with the specific colors by Number Five or decorate it with Renaissance decals from the Rally Monte-Carlo 2018.

On top of that, the 1978 Suzuki RG500 XR27 edited by Italeri have also just entered the door. It is still so hot from the oven that we have not even been able to put or hands on it for taking some pictures :D

Come on, let's go to SpotModel to get all the new stuff!!
---