Newsletter 486: KMP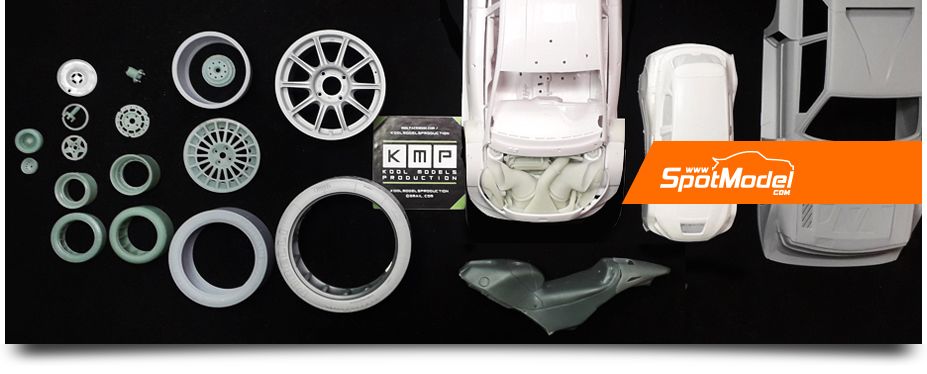 KMP

Kool Models Production, better known as KMP, is an Italian brand born in mid 2016. Since the beginning of their life, they have not stopped designing and printing parts for improving our beloved scale models using 3D technology. For all of you who have not yet had the opportunity to see, touch, sand or paint any KMP parts, we can only tell you one thing: 3D printing is not the future, it is already "the present", and we love it!!! :D

In the next days we will receive at SpotModel a first supply of KMP that, among other things, includes many and different rims, several transkits, some other decals, spare parts, etc... We are activating the whole KMP catalog at SpotModel: this task takes some time due to their incredible number of references, but if you have an urgency for a particular one, just send us an email and we will immediately activate the one you need so that KMP can manufacture it immediately.

In addition to their known references, KMP is launching a few new products shortly. Are you ready for what lies ahead? :)

KMP at SpotModel, get into the future.
---