Newsletter 477: Mark II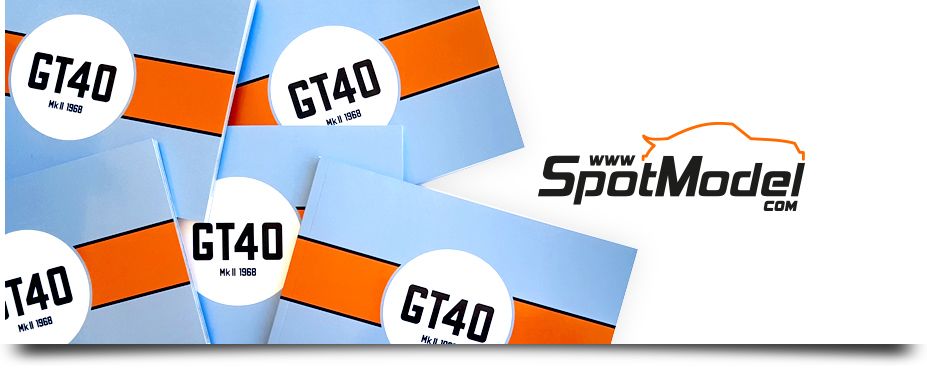 Mark II

The word "mark", followed by a number, is a method of designating a version of a product, for which its abbreviation is very frequently used: "Mk". So, if we talk about the Ford GT40 Mk II, that means that we are looking at the second version of one of the most beautiful, fast, intrepid and winning racing machines that has come out of the Ford factory.

We recently mentioned that Revell releases the 1968 Ford GT in 1/24 scale with the Gulf livery corresponding to the 24 Hours of Le Mans, while Fujimi will send us a truckload of his model by the end of the summer.

Well, out of the blue and without prior notice, Komakai has published an 86-page book in the Ultra Detail Guides series coverting the machine in question. Maaaaaaaaaaany many really interesting pictures so that you can take your models one step or further and make them Mark II models. Or even Mark III. XD

Meanwhile at SpotModel new products continue to arrive relentlessly. Oh, and remember that although it is already summer here, we do NOT close for holidays!!!
---