Newsletter 454: DAB Models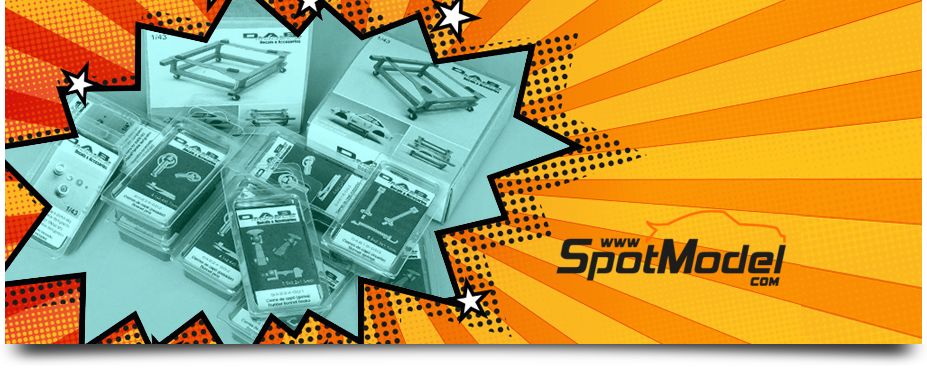 DAB Models

In our never-ending quest for interesting products that we can make available to you from anywhere in the world, we have come across a new brand that undoubtedly has a promising future.

ASC Racing has more than 13 years of accumulated experience in assembling commisioned scale model cars. This is, a huge pile of scale model kits have passed through their hands, which translates into an indisputably valid criteria when it comes to discerning which products could help we modellers to detail our scale model cars. That has led ASC Racing to create their own brand, DAB Models.

DAB Models is developing 3D printed products based on the ease of use and the highest quality and accuracy, as the world of 3D printing is improving every day and allows details that just a few years ago were not even imaginable in resin. The first references will arrive in the next few days to SpotModel's shelves, but you can already reserve them and receive them the first!

DAB and SpotModel supporting the future of scale modeling!!
---