Newsletter 429: MG Metro 6R4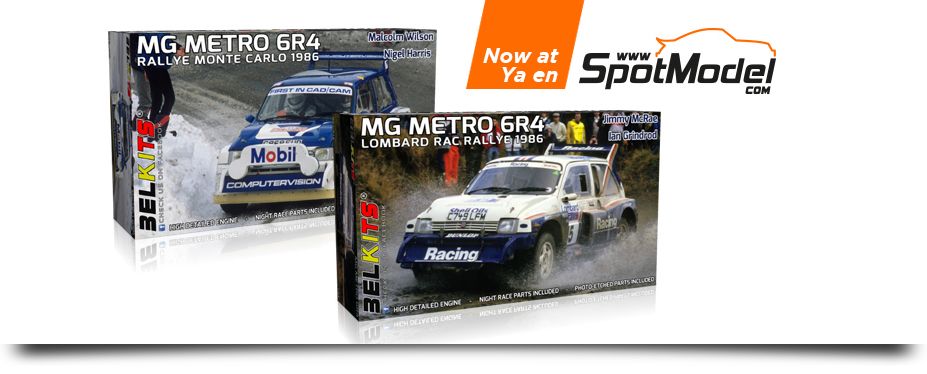 MG Metro 6R4

Since we heard the news, we have lived with the illusion of knowing that the lads at Belkits were working on the release of the MG Metro 6R4 kit. For their part, Decalcas, Renaissance and Reji have already announced several decals for this peculiar car, and a few weeks ago the book by Komakai landed on the shelves with an impressive display of pictures of the engine, interior, body and every single detail of the actual car. And today, the model is FIIIIIIINALLY in our hands :D

You open the box and there are maaaaany plastic parts (which smell divinely), several photo-etched part sheets, fabric for the harnesses, full color assembly instructions, Cartograf printed decals, and everything is deliciously bagged and ready to make you crazy with joy. This asks to be urgently built...

At SpotModel we have already kept a few units for the staff. And you? How many are you going to order?
---