Newsletter 418: I'm really happy, really proud...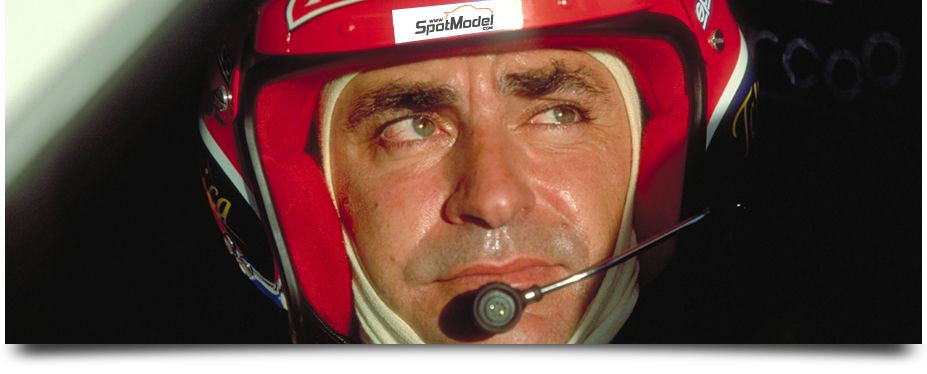 I'm really happy, really proud...

Carlos Sainz, "El Matador", has been chosen the best rider in the history of the World Rally Championship by thousands of fans of the championship worldwide and a group of specialized journalists, beating Sébastien Loeb, nine times world champion, proving that it is not only the numbers and the track recods what really matters when choosing who is the best.

This new victory for Sainz is really very special because it represents the acknowledgement of his magnificent career as a driver, for having masterfully driven on every terrain and surface, for his technical knowledge, for continuing achieving victories even today.

And to celebrate it, at SpotModel we offer you during the next days some winning "pearls" at very special prices: the SpotModel decoration of the Toyota Corolla WRC with which Sainz participated in the Orense Rally in 1999, the Komakai book of the Toyota Celica GT-Four ST165 with which Sainz won the RAC in 1990, the decoration by Decalcas of the Opel Manta with which Sainz finished second in the Catalunya Rally in 1984, the decoration by Reji to recreate the spectacular Ford Sierra 500 that Sainz drove in the 1987 Tour de Corse Rally, and the Renaissance decoration for the Subaru Impreza 555 with which Sainz won the Catalunya Rally in 1995.

Champion products from your favorite champion drivers, all of them at SpotModel.
---