Newsletter 417: El Torito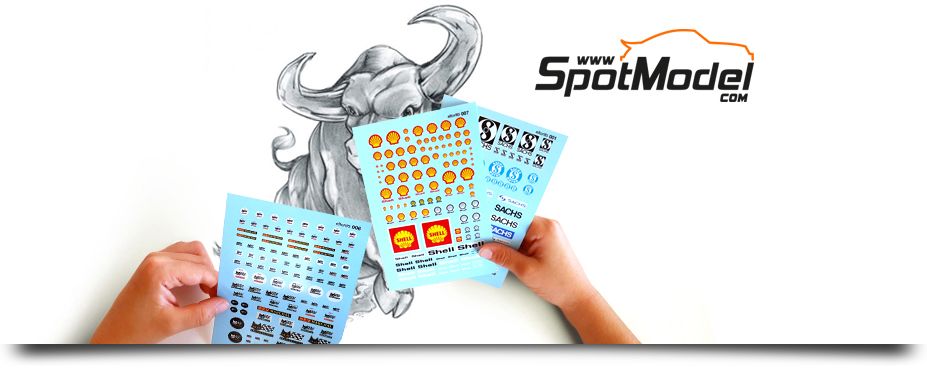 El Torito

It's not the first time that you decide to jump into the bull ring and make that decoration that only exists in your imagination, or recreate that variant that raced another rally and have three different stickers, or "do the tobaccos" on that formula 1 that didn't include all the tobacco sponsors, or simply replace that decal that is right on the hood and got damaged.

We already know several brands that offer all kinds of "generic" logos decal sheets, and they are all at SpotModel: Virages with their wide catalog, or Interdecal and Model Factory Hiro with less variety. Today we have good news: El Torito is back on the market again... Great!!! :)

El Torito have now started to print decals using digital technology, all of them with logos in different sizes and different versions/styles, and we couldn't live without them at SpotModel. The only references available at the moment are Shell, Brembo, Sachs, and SEV Marchal but we will see many more in the coming weeks. Olé!!! :D

Jump into the ring with El Torito and SpotModel!!
---