Newsletter 413: Dazzle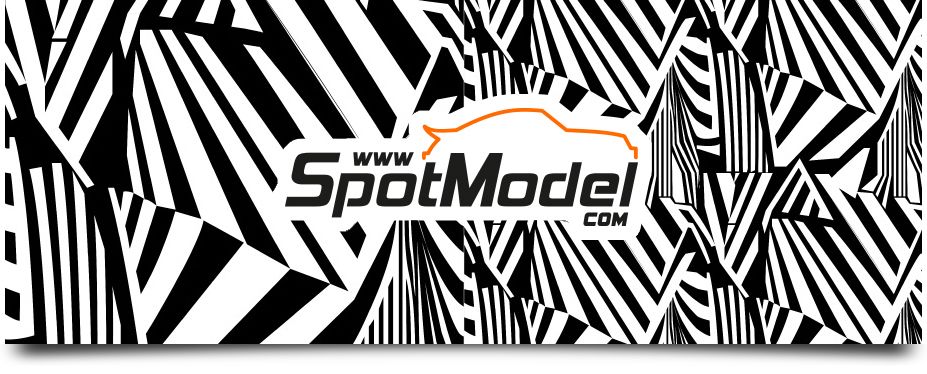 Dazzle

The Dazzle or disruptive camouflage is a type of camouflage that began to be used on military ships during the First World War, featuring complex geometric shaped patterns in contrasting colors which interrupt and intersect each other. Curious, right?

Unlike other forms of camouflage, the intent of visual distortion is not to hide, but to make it difficult to estimate a target's range, speed, and heading to deceive the enemy and make them assume a poor firing position. This type of camouflage is also currently used by car brands on during the road tests of their prototypes before launching them to the market, thus avoiding any early exposure of their design lines. Some Formula 1 cars also featured such striking type of camouflage, and the truth is that the result is really spectacular :)

One of our customers has made it available to all of us thanks to the PrintLab technology developed by SpotModel, so now you can get your disruptive camouflage to decorate your scale model cars. Cooooooooool!!! :D

Aim your cannons and shoot to this exclusive decal that is waiting for you at SpotModel.
---