Newsletter 400: Mercedes 230 G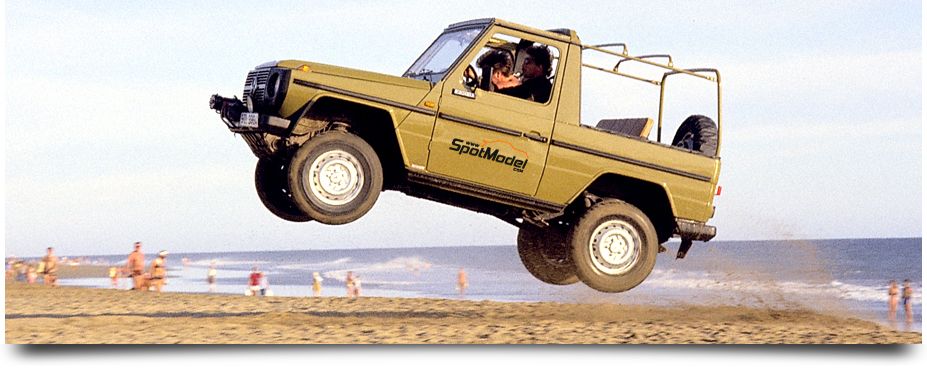 Mercedes 230 G

Some time ago I had the opportunity to get into a car that looked quite "square", "sober", I dare to say even "boring", but I got a huge surprise... because under that lamb skin lies a true beast endowed with a truly robust mechanic. Unlike modern 4x4, this machine has very few electronic devices, it is all pure mechanics, and this makes the Mercedes 230 G a very sought-after jewel among extreme 4x4 lovers since you can repair almost any breakdown that could happen to you with just a screwdriver and a monkey wrench.

The closed ESCI brand had the chance to recreate the Mercedes 230 G in 1/24 scale a looooooong long time ago, and Italeri lads have managed to rescue the molds and re-edit, for a limited time, the original model... Bravo!!! No doubt you have to put a little love on it if you are an extreme modeler, but you will be able to enjoy a correct kit and spend some good times with it :)

Engage the reduction gear and climb to SpotModel's website, you'll have a great time!!!
---