Newsletter 378: Fancy colors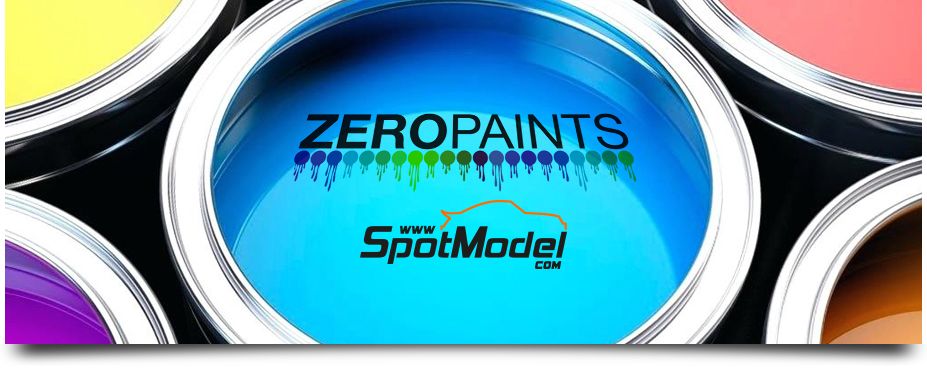 Fancy colors

This week we are going to talk about a well known manufacturer that is still missing at many modelers' workbenches: Zero Paints, the paint brand for civil vehicles that has the most extensive reference catalog for painting motorcycles, trucks and cars.

And why do we civilian scale model builders like Zero Paints so much? For instance, because Zero Paints colors have been formulated in England using actual vehicles tones as a reference. Or because their paints are already pre-thinned, ready for airbrush use, with just shaking the bottle for a while :D

For those who did not know them yet, or that never have tried their products, we will tell you that they are usually served in 30ml bottles (which are suitable for air shipping outside Europe) or in 60ml bottles. Only primers and auxiliary and finishing products are served in larger quantities. You have at your disposal gloss, matt and satin varnishes, polishes, primers, waxes, and many other things, and you can even formulate custom colors on demand!!!

Isn't that more than enough? And now, for the first price: you can also have the perfect colors for the latest novelties. Some examples? The purple, blue, red and black tones for the Ford GT racing a few days ago at the 24 Hours of Le Mans, the silver tone of the Martini 911, the classic Castrol green, or the Tech21 Yamaha YZF 750 tones :)

SpotModel paints with Zero Paints, do you?
---