Newsletter 370: Blue Stuff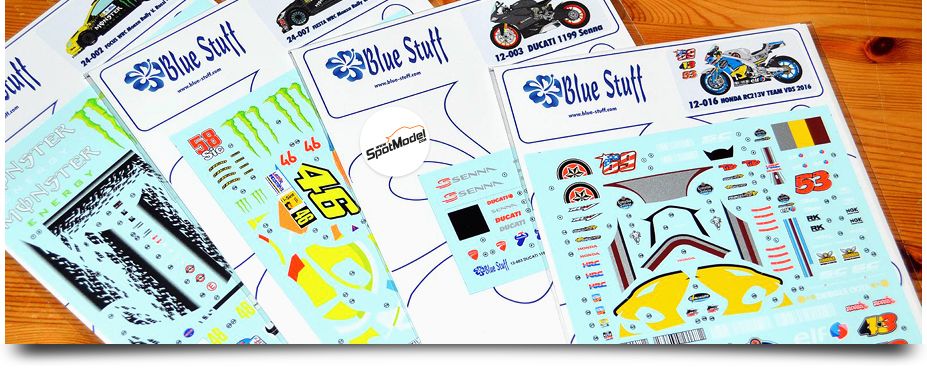 Blue Stuff

In our tireless effort to put at your disposal all the interesting stuff that is appearing, as far as civilian modeling is concerned, this week we bring good news again. Or, in other words, this week we continue expanding our already long list of manufacturers :D

On this occasion we present the French brand "Blue Stuff", with a large number of biker references in their product catalog. We are not 100% sure if the name refers to blue stuff literally, for us it sounds more like "wellDesignedManufacturedAndPackagedByPeopleWhoLovesModels" stuff. Yes, surely that's what it means :-)

The first product supply from this manufacturer arrived a few days ago, and we only could cry with the excitement, drool with the emotion, and our right eyelid twitched heavily when we closely analyzed their stuff. The decals are designed with excellent detail, the manuals are clear and well explained, and it's a pleasure to look at them because they are divinely made. The resin parts are smooth and perfect. What else can you ask for? :D

Blue Stuff has arrived at SpotModel... when will they arrive at your desk?
---