Newsletter 332: Fast Freddie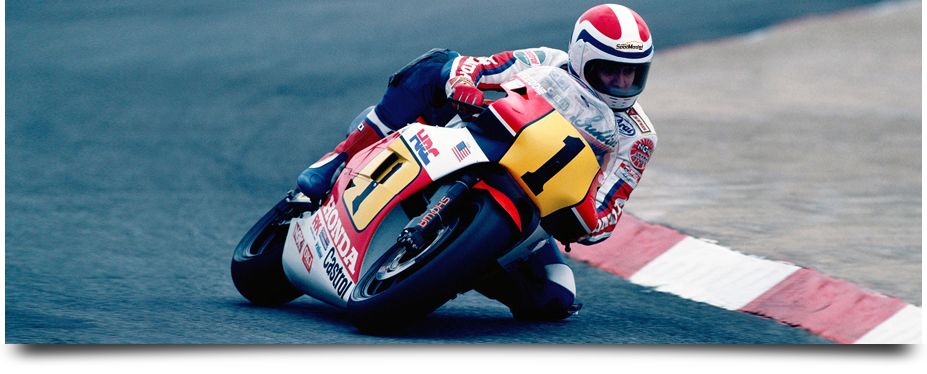 Fast Freddie

If we're talking about motorcycle racing during the 80's, we have to talk about "Frederick The Great", as we know him in Spain, or "Fast Freddie", as he's known all over the world.

This boy of eternal smile, with whom we recently shared some very pleasant moments, started to compete in dirt track motorcycling races when he was just 4 years old, so winning several World Championships a few years later with some of the most peculiar motorbikes of the moment should be even fun for him. A great guy, a hell of a rider. :)

One of Spencer's most technologically interesting bikes was the 1984 Honda NSR500, fitted with a gas tank under the engine (the center of gravity was a real party) and carbon brake discs used for the very first time, that surely scared him occasionally. You can discover even the smallest detail of his NSR, now well documented in one of Komakai's books, which has been reprinted for a limited time and that you can not miss!!!!

The Freddie Spencer's "out of reach" Honda can be now within your reach at just a few inches, thanks to SpotModel.
---