Newsletter 291: BOOOM!!!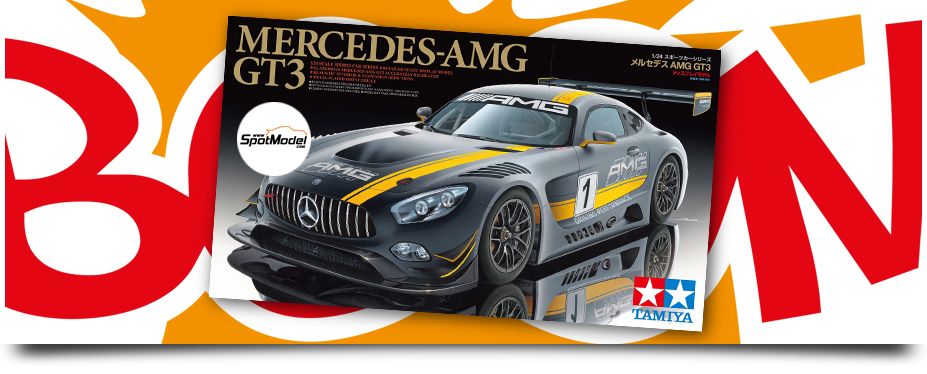 BOOOM!!!

A few days ago we presented the BMW M6 GT3, and now it is the turn of its race track partner: the brand new Mercedes AMG GT3 that Tamiya has reproduced in 1/24 scale with exquisite precision.

You will notice a small dizziness while opening the box, do not worry it's perfectly normal. That is due to the blood presure rise it causes, since the model shows quality everywhere: the body is injected in a magnificent way, the parts breakup is really good, and fittings have the unmistakable seal of Tamiya.

The AMG GT3 and SpotModel ... yippee!!!!
---