Newsletter 234: Scratch!!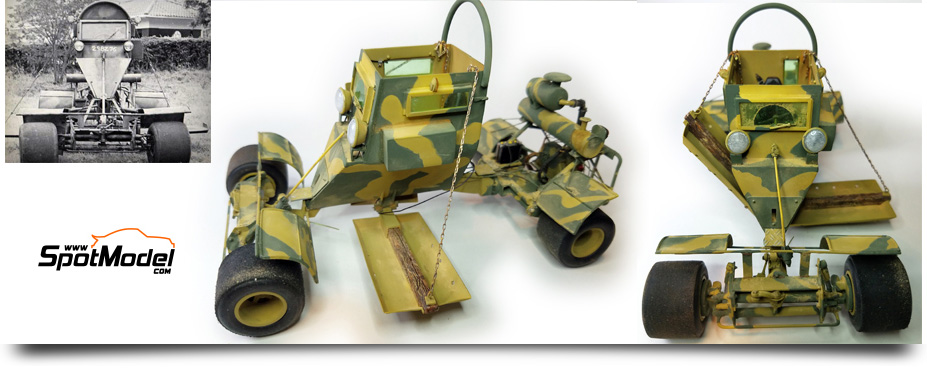 Scratch!!

There are some very very brave modelers who do not stop challenge themselves just to see how far they can reach. In our humble opinion, at the top of the pyramid that structure the scale modeler "species", are those who make scratch builds.

It is amazing that someone could face the challenge of recreating a single vehicle in scale with just the documentation and photographs he/she could collect, and creating their own parts or investigating until you find existing ones that may be right for the assembly.

This is the case of our friend Raymond, who a few weeks ago asked us discreetly for some Tameo F1 tires in 1/24 scale, and then confessed that he will be using them for the curious vehicle you see: the Rhodesian Pookie Mine Sweeper, the only military vehicle in history that has ever used F1 wheels. Bravo, Raymond, incredible work! And thanks for sharing with us :D

From SpotModel, our most sincere admiration and respect for all scratch modelers.
---