Newsletter 196: Here we GO!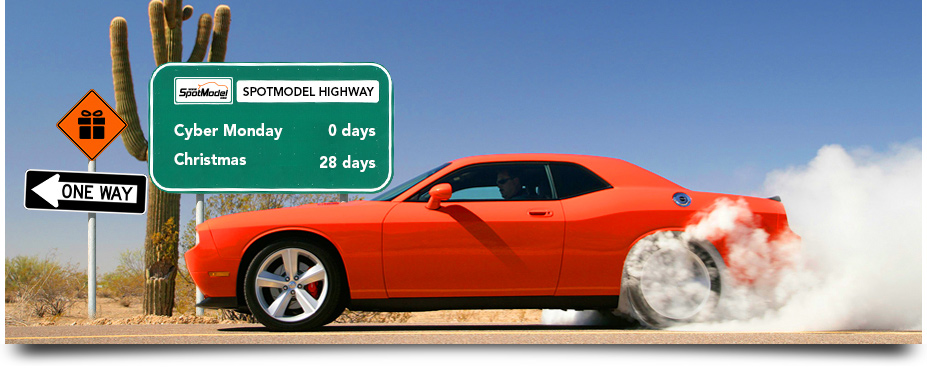 Here we GO!

Cybermonday is next Monday November 30th, meaning that we start burning rubber towards Christmas ;) At SpotModel, we will stretch Cybermonday to the whole weekend. So, with every new order since now until 23:59 hours on November 30th (according to your timezone), you will a gift from us :). And if you already participated in one of our Cybermonday promos last years, we'll make sure to surprise you in a very different way ;)

So grab the wheel, step hard on the gas, and keep your eyes at SpotModel until next Monday!
---