Newsletter 183: Spectacular!!!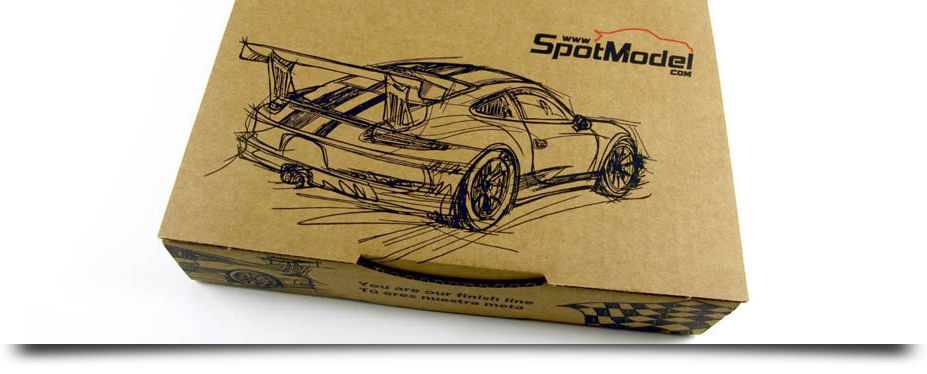 Spectacular!!!

We all love that, after finishing their assembly, our kits look awesome... right? The incredible thing is that, starting today, your kits will look awesome... even before you build them! :D We can't build your kits, but at least we are going to wrap them in the coolest possible way: here is the new SpotModel packaging!! Cool, isn't it? ;)

And talking about "awesome looking kits" and "even before", we FINALLY have one of the coolest... even before it hits the markets! Also starting today, you can now preorder the long-awaited Volkswagen Polo R WRC by Belkits in 1/24 scale. Although the official launch date will be early August, make sure you book yours now because... they are going to fly off the shelves!!

Equally spectacular are the Lec and the Surtees TS7 by This Way Up, finally in 1/43 scale and in a limited and numbered edition, along with another novelty: a decal set of dials for 1/43 scale models. And, in addition: a very interesting masking tape only 2mm wide from Aizu; a three file set from Tamiya; a couple of decals for Valentino Rossi fans, but this time NOT riding a bike but behind the wheels of the Focus WRC and the Impreza WRC; a set of asymmetrical tyres for 15 inches rims in 1/24 scale; and a decal set for Christian Sarron's 1989 YZR500.

One final note: we also have back in stock both Senna's Lotus at Portugal GP reedited by Fujimi in a veeeeeery short run, and the Ferrari F1-2000 by Tamiya.

What order are you putting inside our new boxes for the first time?
---