Newsletter 157: Big and cool!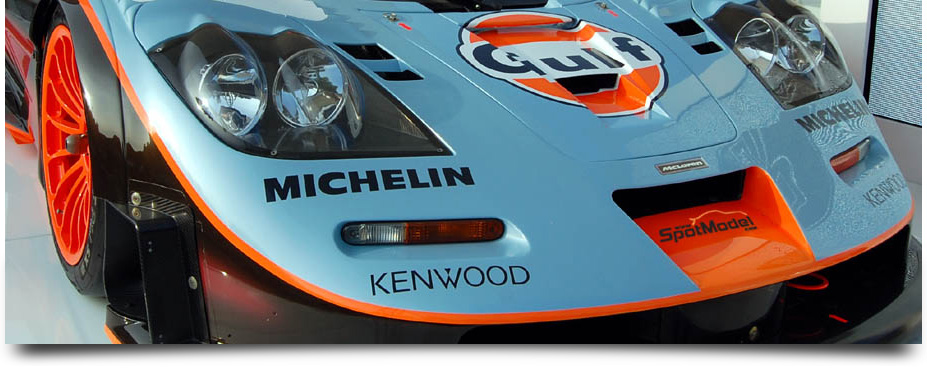 Big and cool!

A few years ago I met in person one of the McLaren F1 GTR that raced at La Sarthe, and... my god THAT is a true sports car! Is big, huge better said, and veeeeery very cool: awesome rims, very very low front spoiler, aggressive, and the colour... what a colour!!! The guys at Fujimi have made it on 1/24 scale, a kit also very big and very cool just like the Lamborghini race cars from Aoshima that have just arrived to our warehouse :)

And since we're talking about big and cool things, this week we also have another two big and cool kits, a new Ferrari GTO and the Porsche 917 both in 1/12 scale (that is, VERY big!) from Model Factory Hiro (that is, VERY cool!), to tag along the 1/12 models we introduced you last weeks.

Tabu has released new and freshly printed decals for the Tamiya Lotus 107 kit, at the same time that Studio27 has reedited in a limited edition the carbon fiber decals for the MP4/4. Ok, they're not really big, but... what about cool? A lot!!

Equally big (over A4 size) and cool are the historic photography books from Model Factory Hiro, with three new issues covering the history of the FW15c and many 1968 Formula 1 GPs.

And what about Eddie Lawson's YZR500? Big Eddie, and utterly cool kit!!!

Go big and cool with SpotModel!
---